Center for Research, Health, and Social Justice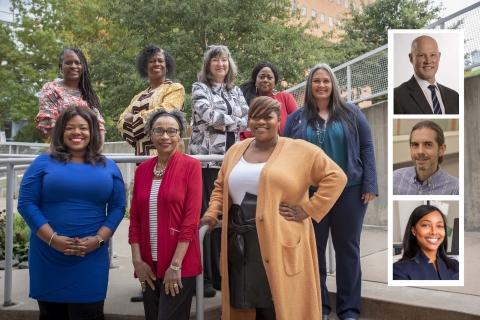 Arkansas, located in the Southern region of the United States, ranks among the lowest in the nation in overall health outcomes and in cancer and cardiovascular disease (CVD). Within Arkansas, place- and race-based disparities are quite profound, and rural residents and Blacks/African Americans fare the worst. Forty-one percent of Arkansans live in rural areas where socioeconomic distress, chronic disease risk factors, and social structural factors underlying these disparities have not changed in decades. Poverty and food insecurity are higher, and wages, employment opportunities and health care access are lower in rural than in urban Arkansas. Blacks/African Americans have the highest cancer and CVD mortality rates, the worst socioeconomic indicators, and have experienced enormous historic trauma, particularly in the Delta regions. 
The Center for Research, Health, and Social Justice (CRHSJ) uses a social justice framework to conduct research, engage communities, and build a diverse and competent research workforce to reduce disparities in cancer and cardiovascular disease. Social justice focuses on improving lives and wellbeing of historically marginalized and oppressed groups that face racism and discrimination. The CRHSJ is designed to become a national model for eliminating chronic disease disparities using social-justice-informed research, training, and community engagement.
Primary Institution
 
SVG
Partner Institutions
SVG
Image
SVG
SVG