The Health Equity Action Network (HEAN) is an NIMHD-funded national consortium of health researchers and community partners bringing innovative solutions for prevention and management of multiple chronic conditions. The goal of HEAN is to increase equity in prevention, treatment, and management of multiple chronic diseases such as diabetes, obesity, hypertension, coronary heart disease, congestive heart failure, chronic kidney disease, stroke, and certain cancers.
 
"This is one of the few times NIH has broken down traditional research silos and funded studies to address multiple chronic conditions. Millions of Americans, especially BIPOC, are not privileged enough to live with just one chronic health condition."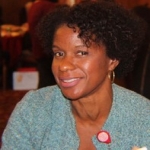 Erica Phillips, MD, MS
Associate Professor, Department of Clinical Medicine, NewYork-Presbyterian/Weill Cornell Medical Center
Associate Director, Outreach and Community Engagement, Sandra and Edward Meyer Cancer Center, NewYork-Presbyterian/Weill Cornell Medical Center
Chair, NIMHD Multiple Chronic Diseases Disparities Research Consortium (NIMHD MCD-DRC) Steering Committee

The Network, funded by the federal National Institute for Minority Health and Health Disparities (NIMHD) pursuant to Public Law 116-260, the Consolidated Appropriations Act of 2021, includes 11 (P50) Centers for Multiple Chronic Diseases Associated with Health Disparities across the United States that work regionally in partnership with community-based organizations to conduct research to improve health equity in communities with high rates of specific multiple chronic diseases and to address multiple factors such as lack of access to health insurance or affordable nutritious food. A national Resource Coordinating Center (U24) facilitates national collaboration across all areas of activity.