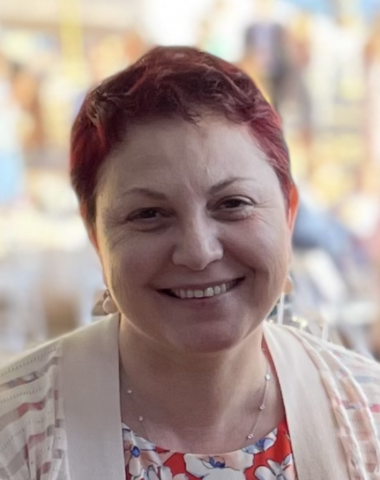 Sepideh Banava, DDS, MBA, MPH, MSc
Science Coordinator, Research Coordination & Data Management Unit/Research Coordinating Center
Member, Common Data Elements & Data Harmonization Working Group
Assistant Adjunct Professor, Department of Preventive and Restorative Dental Sciences, UCSF School of Dentistry, University of California, San Francisco
Institution
University of California, San Francisco
Office Address
Sepideh Banava, DDS, MBA, MPH, MSc
Science Coordinator, Research Coordination & Data Management Unit/Research Coordinating Center
Member, Common Data Elements & Data Harmonization Working Group
Assistant Adjunct Professor, Department of Preventive and Restorative Dental Sciences, UCSF School of Dentistry, University of California, San Francisco
Dr. Banava is the Science Coordinator of the NIMHD Multiple Chronic Diseases Disparities Research Consortium, spearheading scientific activities with the Team Science approach. She is an Assistant Professor and the Deputy Director of the Dental Public Health Residency Program at the UCSF School of Dentistry.
Dr. Banava has over 30 years of clinical, research, teaching, and leadership experience. Her expertise lies in caries prevention and management methods, oral health disparities, oral health literacy, Dental Public Health workforce, and analysis of electronic health records. Her recent research focuses on intimate partner violence and related orofacial injuries using health informatics to address gaps in the field.
Dr. Banava is also a Co-Investigator of the California Oral Health Technical Assistance Center (COHTAC), providing technical assistance in dental public health and school-based programs, supervising Dental Public Health residents in their field sites, and partnering with local oral health programs.